The Future of Electric Trucks
Electromobility
Professional drivers from Dependable Highway Express (DHE), NFI, and TEC Equipment shared their feedback on what it's like to drive the VNR Electric.
At Volvo Trucks, we have a long tradition of developing market-leading technologies and solutions. But we don't innovate to impress ourselves or others, we do it to meet a real-life need.
As the need for sustainable transport grows, we're excited to introduce our next step in electromobility. Electric trucks are now becoming a reality and a viable solution for cities and businesses, contributing to quieter cities, cleaner air and efficient transport.
Read more about different aspects of electromobility and how Volvo Trucks plans to create an electric future, starting with the Volvo LIGHTS project.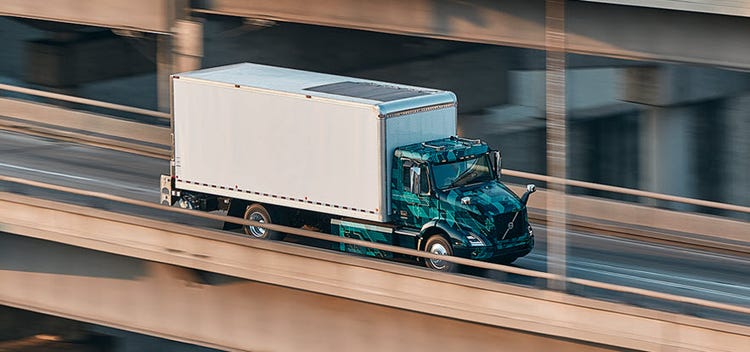 The Volvo Lights Project
Volvo LIGHTS (Low Impact Green Heavy Transport Solutions) is a public-private partnership that serves as a proof point of the company's industry-leading mindset. The project involves 16 partners working together to transform freight operations at the facilities of the two United States' top trucking fleets.
Electromobility Videos
Want to know more about going electric?
ExceedingExpectationsSignup