Volvo Trucks makes the D13 Turbo Compound engine standard in its most popular VNL models
The next generation Volvo D13TC engine will now come standard in all VNL 740, 760 and 860 sleeper models. Originally introduced for customers with long-haul, steady-speed operations, the next generation 13-liter Volvo D13TC can now provide fuel savings for almost any customer in any application.
"We've always had a strong tradition of bringing innovations to the industry," says Johan Agebrand, Volvo Trucks director of product marketing and strategic pricing. "Making the D13TC standard in these VNL's is another first, just like when we introduced the Volvo I-Shift automated manual transmission, or in 1983 when we were the first out with the fully integrated sleeper cabs on our trucks."
Fuel consumption is reduced by up to 6 percent compared to the current D13 VGT engine, which does more than lower fuel costs. The energy conservation and resulting improvements in emissions make the D13TC a clear step forward in Volvo's search for sustainable transport solutions.
**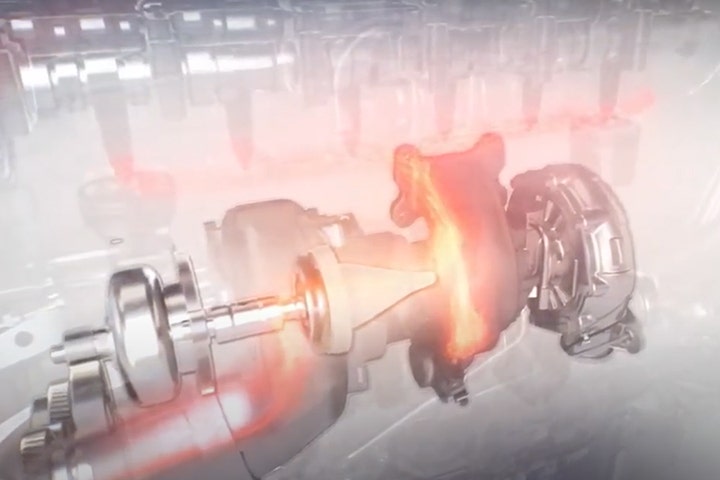 **Exhaust gas flows out of the turbo charger and rotates the turbine in the TC unit.
Something for everyone
Fleets that run variable load applications, including tanker, bulk haul and flat-bed deliveries, can benefit from Volvo's next-generation turbo compound system. The expansion to additional applications is made possible by Dynamic Torque and other innovations.
Dynamic Torque is a system that enables the driver to operate the truck in a more fuel-efficient manner by adjusting to the exact load without impacting performance. The engine also offers three individual drive modes, as well as an additional 405 horsepower rating and the next evolution of the Volvo Trucks' patented wave piston design. These updates enable further-increased fuel efficiency over a wider range of loads, applications, vehicle speeds and engine RPMs.
"Whenever we think about fuel economy, our first question is what will the customer be asking the truck to do," says Agebrand. "With this generation of the D13TC and our integrated driveline, we're now able to use extreme downspeeding to maintain road speed at lower RPM, saving more fuel for a wider variety of applications."
**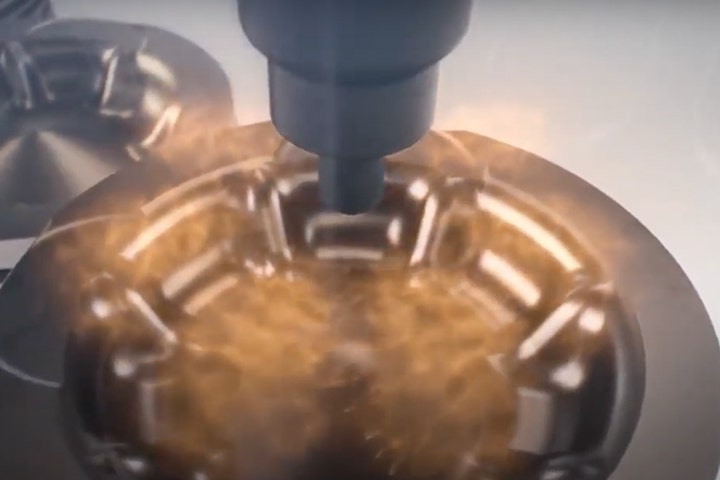 **The innovative wave piston design creates a highly efficient burn.
How it works
The D13TC utilizes turbo compounding technology that recovers energy typically wasted through the exhaust, converting it into useable mechanical energy that is transferred back to the engine. The additional horsepower is fed directly to the crankshaft, delivering the improvement in fuel efficiency.
The system features a robust, completely mechanical design. No additional routine maintenance to the engine is required for the TC unit. The fixed geometry turbo is designed to meet the 1.2 million mile B50 life of the engine.
"Every truck we replace with a VNL, we're continuing to get improvements upwards of 2 mpg, so we are still seeing up to $15,000 savings per truck per year."
Ryan MacDonald, president, Tom MacDonald Trucking
Real world results
Ryan MacDonald is president at Tom MacDonald Trucking in Nova Scotia. Early on he saw the advantages Turbo Compounding could offer their fleet. He began ordering VNL 760s with the D13TC engine in 2018. He says that change has had a huge impact on fuel savings. "Every truck we replace with a VNL, we're continuing to get improvements upwards of 2 mpg, so we are still seeing up to $15,000 savings per truck per year. That's money we can reinvest in our drivers by increasing their wages, their pension plan and other incentives that help retain and attract new drivers."
"Improved fuel efficiency continues to be a way we can return cash to the customer's bottom line," according to Volvo's Agebrand. "The D13TC is an outstanding example of how we are reducing the cost per mile."
D13TC Engine Specifications
Ratings:
405-455 hp,
1,750-1,850 lb-ft
**Type:**Direct injection diesel
Displacement:
13L
**Engine brake:**500 hp @ 2,200 rpm
**Compression ratio:**18.1
**Dry weight:**2,635 lbs
Related Content
Driving Progress
Get the latest product information, Volvo Trucks news and updates delivered. Sign up below.
ExceedingExpectationsSignup