View Training Material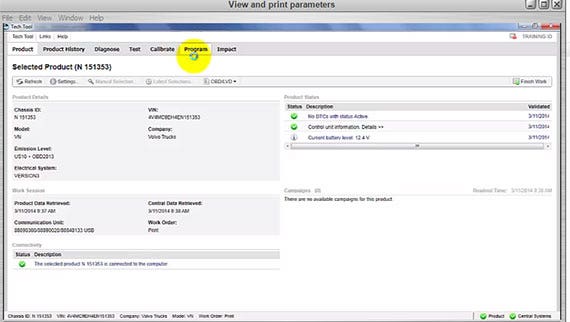 https://main--vg-volvotrucks-us--hlxsites.hlx.page/-/media/vtna/files/shared/body-builder/training/view_and_print_parameters.mp4?rev=12a2fcf6996c4fa882140f7885b23b0c&hash=CA2DB80B6D096F27972D0B37D98266C3
When parameter values are requested by Body Builder Support to assist with programming parameter logic.

Request Assistance
Request Custom Drawing
To request a PDF drawing or CAD file, please contact your dealer.
News & Events
source
/body-builder.json
Can the I-Shift change gears while transmission mounted PTO is active?
When a I-Shift mounted PTO is engaged, it is only possible to move the truck in one gear (1st, 2nd, or 3rd) – the transmission will not shift gears when the PTO is active. The transmission will not disengage the PTO once it is turned on and recognized by the VECU or TECU via the factory-installed PTO switch.
On Volvo I-Shift, with PTO engaged while in neutral, and then selecting Drive the PTO stops turning. Why?
Remember that the I-Shift is an automated manual transmission with a clutch. With the PTO engaged while in neutral, when selecting Drive, the clutch is released, then the transmission shifts into gear. When the driver takes his foot off the brake pedal and presses the throttle pedal the clutch will reengage and the PTO will start to turn again. The transmission will not shift gears and driver is limited to about 6 MPH.
Our customer chassis has an I-Shift and has a need for moving PTO operation. What PTO is recommended?
I-Shift transmission mounted PTO's are primarily used for stand-still operation, with the gearbox in neutral. However it is possible to engage PTO in vehicle speeds up to 6 MPH. If the vehicle is to have a moving PTO operation faster than 6 MPH, an I-Shift with a REPTO or FEPTO may be the better choice.