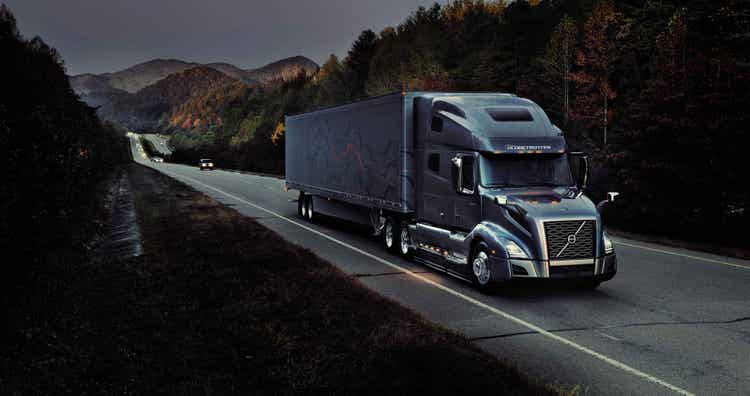 I-See
Predictive cruise control
Now every road is worth remembering.
Combine I-Shift with an intelligent cruise control and you get I-See. It's a unique system that learns the topography of the road. Later on, it automatically uses its knowledge to save fuel when the intelligent cruise control is engaged.
UPHILL
When I-See knows an uphill grade is coming, it increases speed in preparation. Once the climb begins, I-See uses its stored knowledge to avoid unnecessary downshifts towards the top. You approach the crest smoothly without wasting fuel in a lower gear at the top of the climb.
DOWNHILL
Just before the slope, I-See engages Eco-Roll,® which disengages the driveline and lets the truck roll for the optimum period before re-engaging the driveline. This saves energy and minimizes the need for braking. I-See also knows when the slope ends. So it can apply the engine brake gently in time, rather than abruptly at the end, or continue to gain momentum for an upcoming hill.
WHY VOLVO
EXPLORE HOW WE MAKE A DIFFERENCE
Choose Volvo