Maximum versatility for extreme payloads
HARD AS NAILS

From end-to-end, every feature of the VNX is built to stand up to any heavy-haul job you throw at it. Improvements include the bumper, axles, suspensions, braking, powertrain and more. Every detail has been examined to increase durability and ensure you've got the tools you need to move extreme loads.
Built for Extreme Applications
Bumpers
The rugged VNX bumper features a heavy-duty tow pin and center tow frame that equalizes forces to the chassis. The tow beam is constructed of remarkably strong, 100 ksi steel. The bumper fascia is constructed from .25" thick, high-strength alloy aluminum for reduced weight and is supported by welded internal bracing. The fascia features a tough, black polyester powder paint finish while all steel components are covered in urethane paint for extreme corrosion resistance.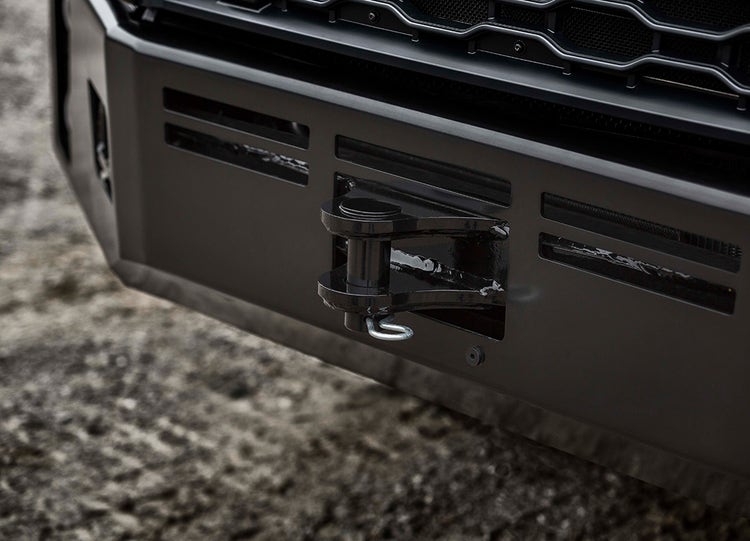 Front Axles
Volvo steer axles are specifically designed for the demands of heavy-duty applications, with better control, easier handling, and less maintenance. The 16,500-lb. to 20,000-lb. capacity axles are the perfect choice for heavy-duty king pin with a tapered design. The Volvo axle provides improved handling, control and stability, as well as enhanced bearing clearance. The smooth, firm ride is maintained even in tight wheel cuts. A newly designed steering arm allows up to a 40-degree wheel cut with wide-based tires.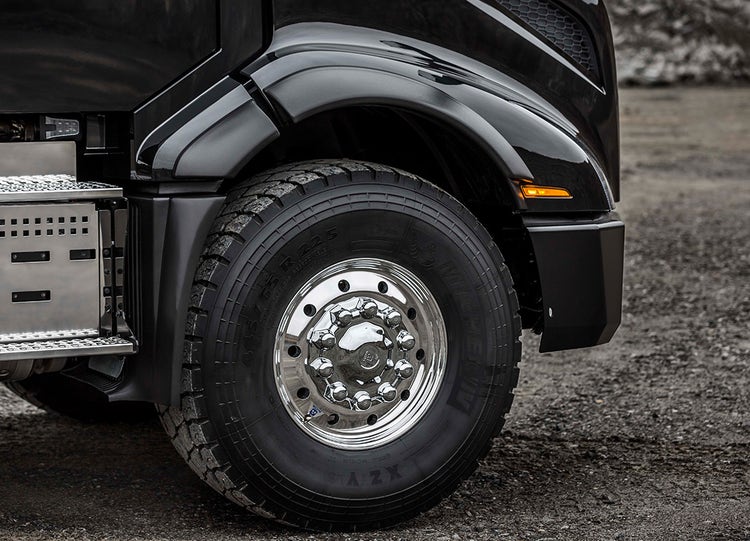 Rear Axles
Our drive axles are designed for heavy-duty hauling or on/off-road applications with ratings up to 55,000 lbs. The drive axle is ideally suited for heavy line haul, logging, mining, and construction. A wide selection of axle ratios allows you to tailor the drive axle to specific load and terrain requirements.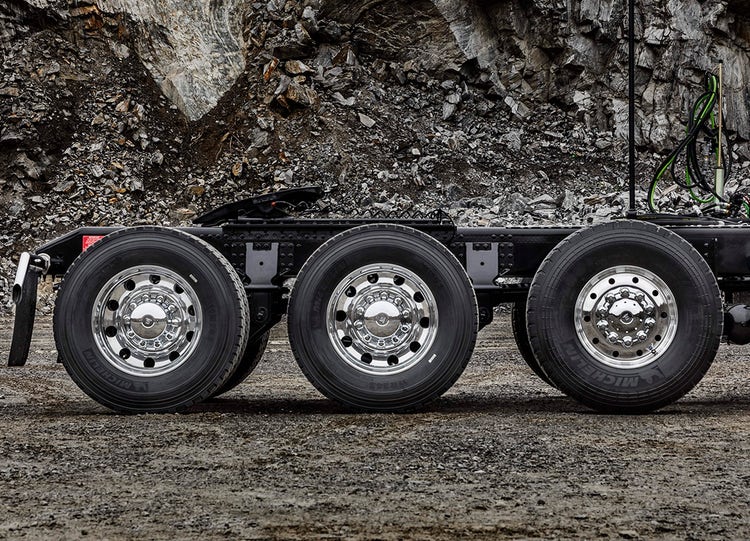 Rear Suspension
Our premium heavy-duty suspension is rated up to 52,000 lbs. The suspension design increases durability, reliability and handling characteristics.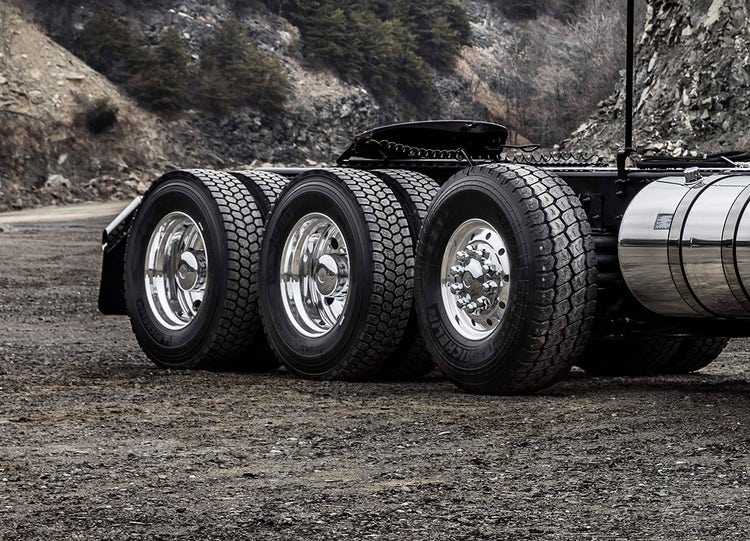 Brakes
Volvo Heavy Duty Air Disc Brakes offer safety and performance in demanding long haul and vocational applications. A twin piston caliper design gives the VNX more controlled braking and a shorter stopping distance. Volvo Heavy Duty Air Disc Brakes utilize a 17" rotor with high level corrosion resistant calipers, increasing reliability, while working in conjunction with a friction couple (pad/rotor) longevity.