Choose Your Style
VHD Interior
NOT JUST A WORKSPACE, A SPACE THAT WORKS
Tough enough to tackle the most demanding jobs with ease. Dependable enough to keep working, even when the work gets tough. Comfortable and quiet, so you can stay alert the entire workday—and still have enough energy to enjoy your off-duty hours.
Driver Productivity
Better Insulation, Better Comfort.
All VHD models come with Volvo's acclaimed new interior design. Our well organized dash and cab comes in three different trim levels. It makes the interior both attractive and durable enough to withstand the demands of vocational work. Seven complementary seat options further increase your choices for customization.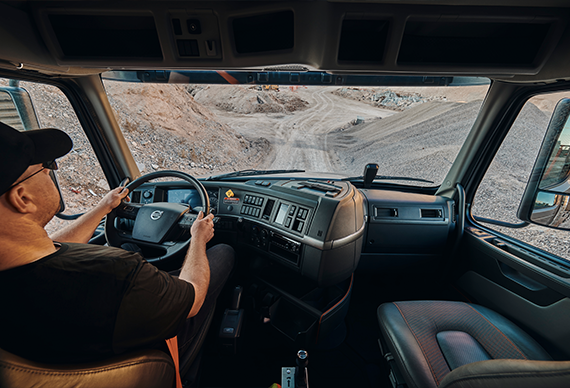 Taking Away Tension Behind The Wheel
The revolutionary Dynamic Steering system is now available on the VHD. VDS offers a safer, more comfortable experience operating on the jobsite. It adds torque to reduce steering strain on the driver at low speed, both in forward and reverse. Over a full day's drive this means significantly less strain on the driver's arms, shoulders and neck.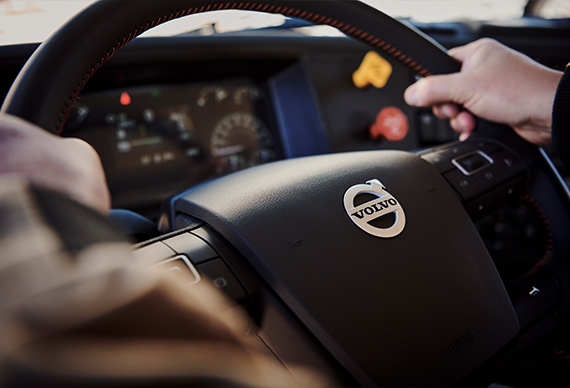 Next-Level Protection on the Job
Built to exceed the demanding Swedish Cab Safety Test, our high-strength steel (HSS) cabs have the industry's highest strength-to-weight ratio, protecting the driver by absorbing as much crash energy as possible. Volvo is the only Class 8 manufacturer to make a driver's side airbag standard equipment in every truck. For added rollover protection, Volvo offers the Rolltek® seat, combining seat belt pre-tensioners, automatic seat lowering to increase survival space, and an integral side airbag that deploys for head and neck protection. Volvo combines advanced engineering with active and passive safety systems, exactly what you'd expect from the inventors of the three-point safety belt.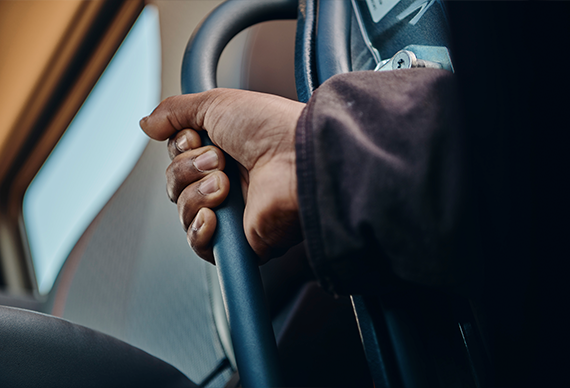 Space To Recharge.
Volvo VHD sleepers offer premium touches that give drivers a comfortable place to relax and recharge when regional hauls require an overnight stop. With a 36-inch wide bed, the 42-inch flat-roof VHD 400 sleeper provides ample room to rest. A thick layer of insulation, combined with some of the quietest running engines in the industry, keeps the cab comfortable and quiet whether you're down for an hour or for the night.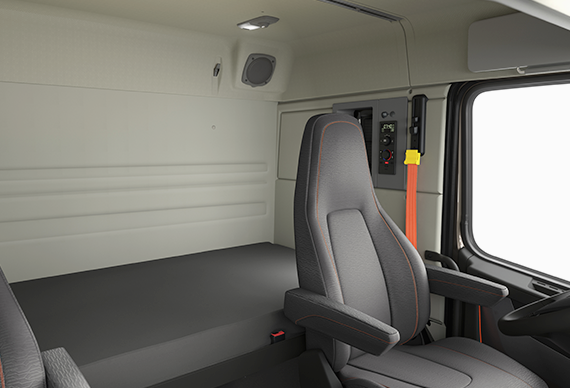 CUSTOMIZE YOUR RIDE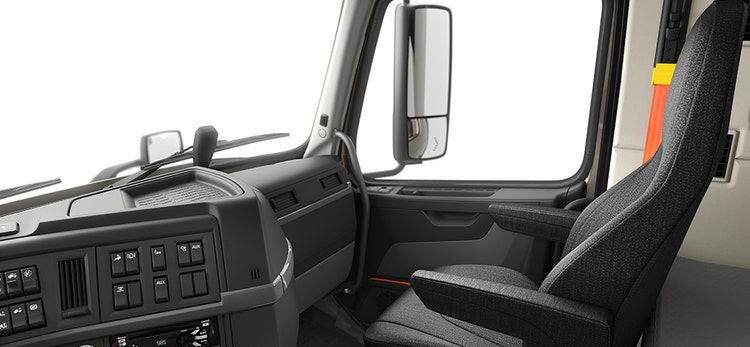 Our Fleet Trim Level is designed for maximum durability to withstand the wear associated with high-use applications. The Fleet Trim level is available in all VHD models.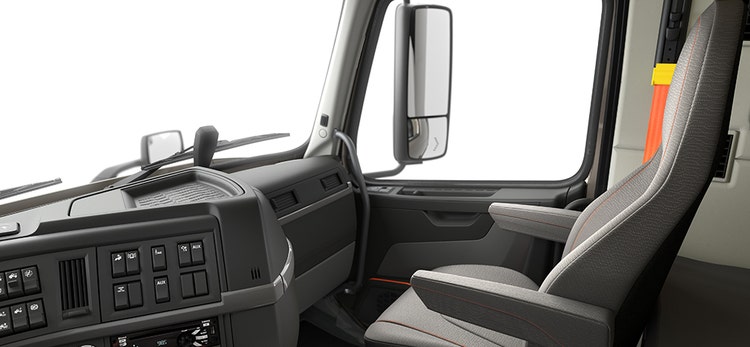 Express Trim Level features a Heron cloth finish throughout the cab, with touches of Wren vinyl for a more refined interior. The Express Trim Level is available exclusively in VHD 300 and 400 models.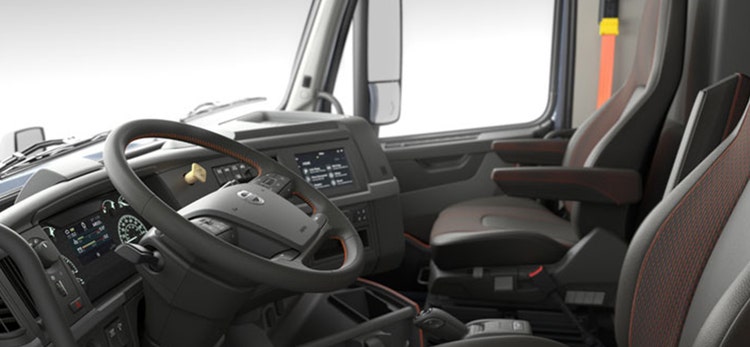 The Premier Trim Level offers luxurious options in every corner, including Wood Grain trim for the dash and cabinetry. The Premier Trim Level is available exclusively in VHD 300 and 400 models.